Important Updates
The Internal Revenue Service is changing 1099-MISC Box 7, "Non-Employee Compensation" to a new form, 1099-NEC. This is effective starting tax year 2020, meaning that when reporting Non-Employee Compensation previously reported in Box 7 for Recipients you Paid in 2020, you will now use form 1099-NEC. E-File Magic supports form 1099-NEC.
Existing Clients
If you previously filed your forms using E-File Magic and wish to Copy Forward recpients from filing year 2019 to 2020, E-File Magic will automatically convert Recipients where you had amounts in Box 7 to 1099-NEC forms when using the "Copy Forward" feature.

Follow the guide below to copy your recipients forward: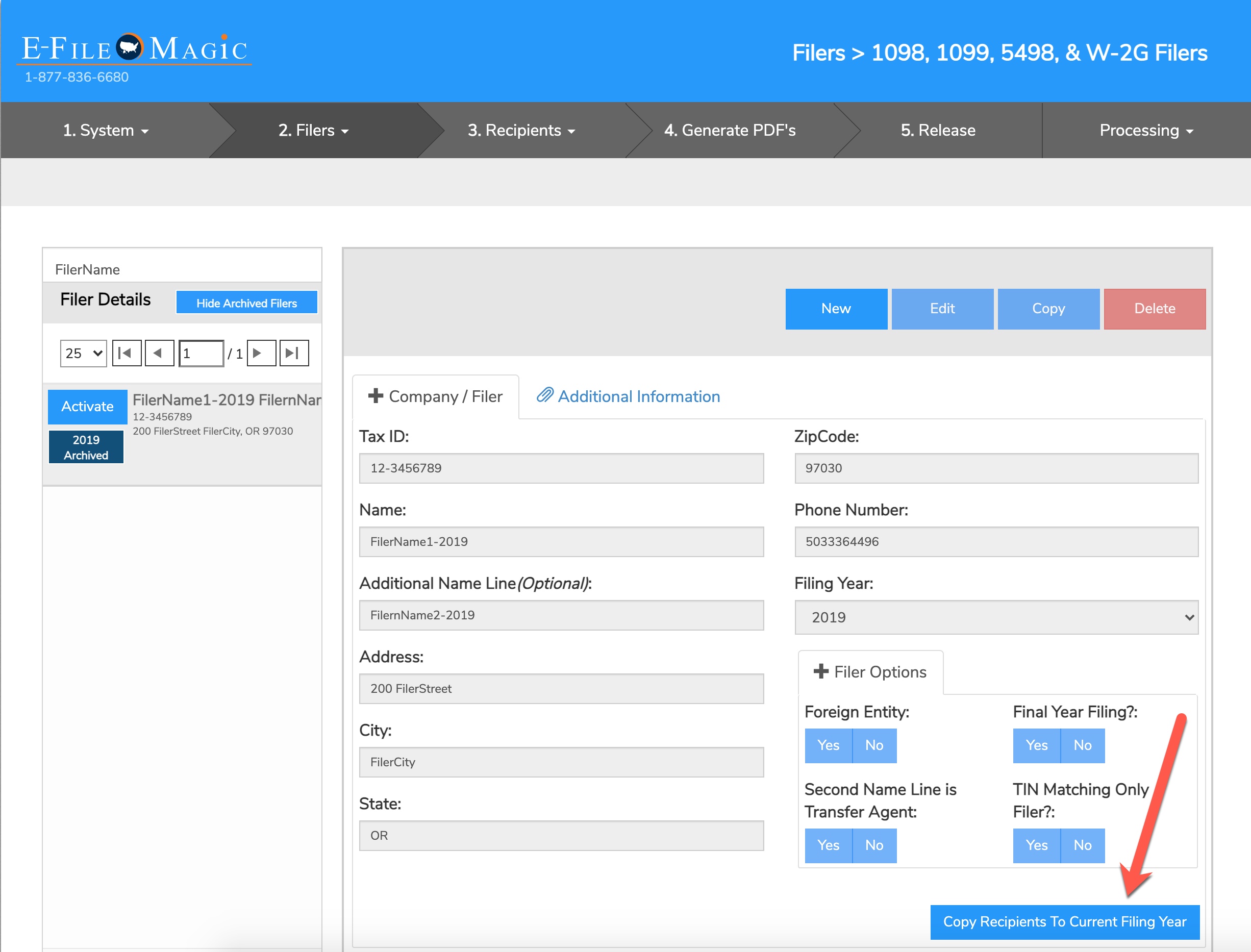 Select Filer
Select a filer and Click on the "Copy Forward" button.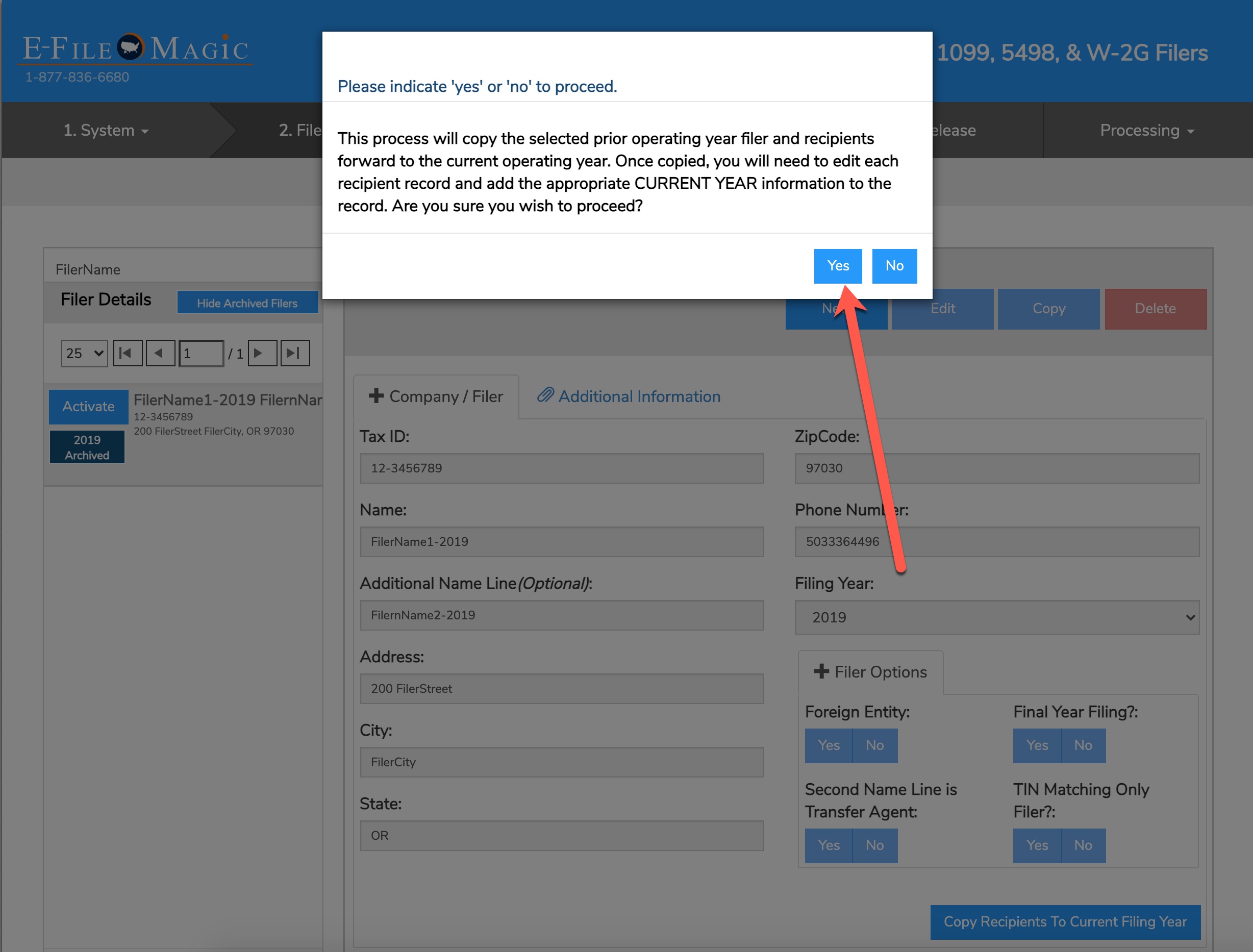 Confirm Copy Forward
Confirm your intent to copy all recipients forward.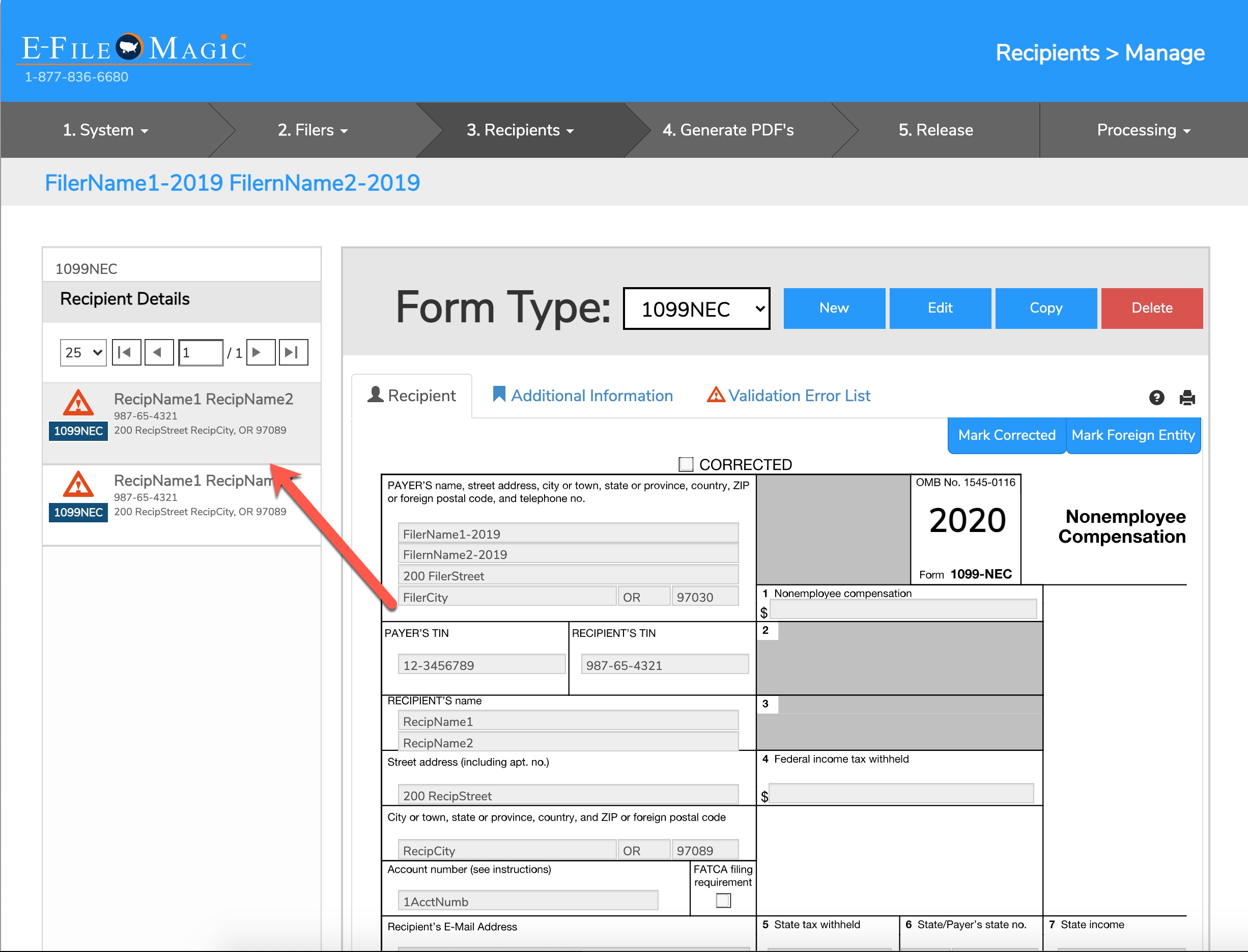 Confirm 1099-NEC Forms
Review and alter your 1099-NEC forms as necessary.
If you intend to import your information from QuickBooks Online or Xero, E-File Magic will allow you to assign a given Non-Employee compensation Vendor/GL Account to Box 1 on the new 1099-NEC Form. If you also wish to import recipients that you are not reporting Non-Employee compensation for from QuickBooks or Xero, E-File Magic will automatically create both 1099-MISC and 1099-NEC forms as necessary.
New Clients
You can Import utilizing our Excel Template, From QuickBooks, Xero, or manually enter new 1099-NEC forms as needed.
State Filing Requirements
The 1099-NEC Form, as of Filing Year 2021 IS currently part of the IRS Combined Federal/State filing program. States not participating in this program may require direct e-filing (generally IF YOU WITHHELD taxes for a given 1099-NEC Recipient) with their online tax reporting portals in addition to Federal e-file. E-File Magic can supply you with a copy of the IRS 1220 Specification file to assist you in meeting your State compliance requirements. Be sure to request this service when releasing your data for processing.
Resources